Happy Easter 2022 Everyone! A new life is before us! KATHAKO and PM Solution Pro is Celebrating with all of you!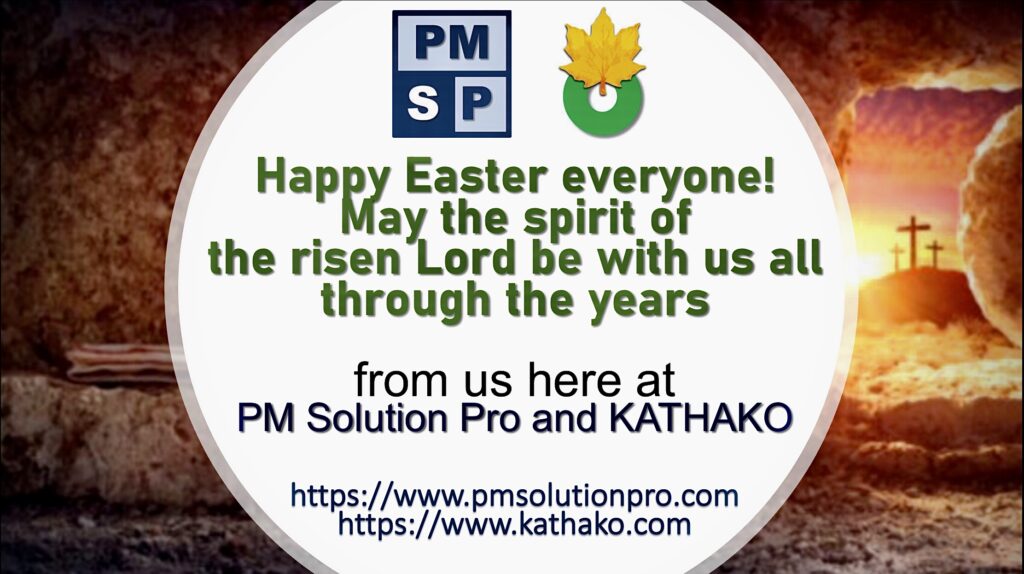 Easter, also called Resurrection Day and Pascha, is a Christian holiday celebrating Jesus Christ returning from the dead. Christians believe that it is the holiest day in the year. Some people who are not Christians celebrate it also as a cultural holiday.
The New Testament states that on the Sunday after Jesus was killed, his body was no longer in the tomb where he was laid. Later, Jesus is said to have appeared to over 500 people and preached to them. The New Testament teaches that the resurrection of Jesus is what Christianity is based on.
The resurrection made people believe that Jesus was the powerful Son of God. It is also spoken of as proof that God will judge the world fairly. Christians believe that God has given Christians "a new birth into a living hope through the resurrection of Jesus Christ from the dead", through faith in God they are spiritually made alive with Jesus so that they may lead a new life. Source: Wikipedia, 2020
#happyeaster2022#pmspblog#kathakoblog#pmsolutionpro#pmsp#rufrancfrago#Godiswithus